ASB candidate profile
[columns]
[column size="1/2″]
President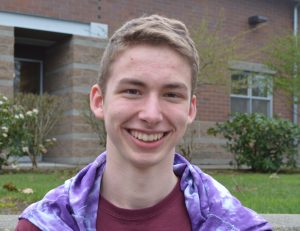 Luke Kenworthy
I have three years of experience in our leadership program, including one year on ASB. I love serving this school. I greet people at the main entrance almost every morning and I co-created the MIHS Challenge of the Day. I am committed to making everyone feel included in our community. I want to create a culture where no one will feel excluded for their gender identity, race, sexual orientation, economic background, and so on. When we break down these barriers, we promote unity. And when our school unites, we are truly unstoppable. I know that we can make the 2016-17 school year one of the greatest in our school's history. (You know, unless our planet eaten by a massive black hole or something like that.)
[/column]
[column size="1/2″]
President 
Mallica Cary
Hi I'm Mallica Cary and I am running for ASB President. Many Islanders have come up to me asking if my video for ASB will be another rap of some sorts and all I can say is you are going to have to wait. As ASB President I will get Islanders pumped for games and other school events through super fun spirit days and merch giveaways. My goal is to bring the spirit back to MI. Remember to vote Mallica Cary for ASB President!
[/column]
[columns]
[column size="1″]
Vice President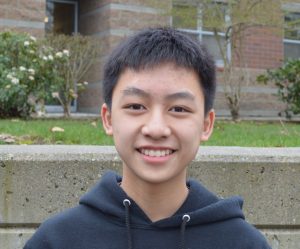 DB Nguyen
I just want to say that I'm not as intimidating as I may look so if you see me around school feel free to say hello (;
[/column]
[columns]
[column size="1/2″]
Treasurer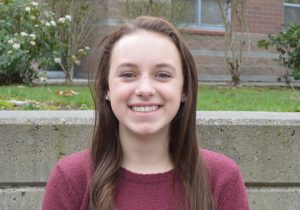 Lauren Cartwright
If I am elected, I promise to do my best to increase the sense of community and spirit we have at MIHS. The massive support people have for others and the energy at sports events truly makes me proud to be an islander, and it's part of what makes this school so unique. I would like to increase the support for other events as well, such as school plays and club parties. Students here do so many amazing things, and I believe it is important for people to get recognition for the things they do, whether sports related or not. Above all, I promise to listen to what people want for MIHS, and work hard to do what is best for this school.
[/column]
[column size="1/2″]
Treasurer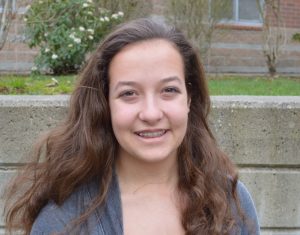 Annie Ritcey
Hi I am Annie Ritcey. I am a 10th grader at MIHS and I want to be your ASB Treasurer. This year I am the sophomore class treasurer, so I am experienced with the position. I have really enjoyed being a part of the 10 grade leadership class, but feel I am ready to take on a bigger role with ASB. I would make a great treasurer because I am a very organized and a detail oriented person which lends perfectly to the role of treasurer. I am also willing to go the extra mile to make our school a better place. Along with leadership, I am in band, and play soccer, basketball and water polo. I hope to get your vote for ASB Treasurer.
[/column]
[columns]
[column size="1/2″]
Public Relations Coordinator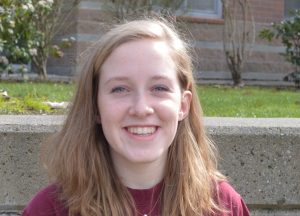 Phoebe Larson
Name: Phoebe Larson
Position: ASB Public Relations Coordinator
Biggest Weaknesses: Owning too much maroon everything
Greatest strength: touching my tongue to my nose
Hope and dreams: to one day become Aaron Noble
[/column]
[column size="1/2″]
Public Relations Coordinator

Ben Stoops
Very excited for the upcoming election! I am eager to take on the responsibilities of the PR Coordinator. Serving as a representative of the student body and leadership team is something I've done in the past few years, and I look forward to doing that as the PR Coordinator next year. Composing announcements, serving as a contact person for teachers, students, clubs and sports are all important responsibilities the PR Coordinator must fulfill, and I am happy to say I am more than capable of doing that. As Sophomore President and Junior Vice President I have several years of leadership experience, have seen several classes of ASB Officers do a fantastic job, and I hope to carry on that tradition next year. Go MI!
[/column]
[columns]
[column size="1/2″]
Secretary

Nathan Benson
I am very excited to be running for ASB Secretary and to have the opportunity to give back to not just the students and faculty at Mercer Island High School, but also the surrounding community. As a student at MIHS, I have participated in cross-country and track and will be a captain on next year's cross-country team. As secretary I would work to make sure that meetings are accurately recorded and processed in a timely manner. Increasing student knowledge of the decisions being made by making the minutes and outline for each meeting available and easy to access for all Islanders would be an important goal for me as ASB Secretary. I am excited for the election and hope to help lead MIHS next year.
[/column]
[column size="1/2″]
Secretary

Sophia Stribling
Name: Sophia Stribling
DOB: 04/05/00
Eye color: Blue
Height: 5″5′
Position running for: ASB secretary
Hobbies: playing soccer, watching Netflix, napping, taking notes, transferring phone calls
Crimes committed: being too spirited, smiling on a Monday
[/column]
[columns]
[column size="1″]
Spirit Commissioner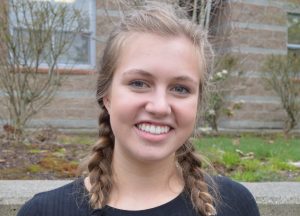 Fiona McCann
Nickname: Noonie (New•Knee)
Fave Color: Maroon
Fave Drink: Bellevue's tears
I love MIHS. I dance on drill team, play French horn in band, and am co-prez of Women in STEM club. I'm also running unopposed so you're stuck with me.
[/column]
Editor's note: Nathan Benson is a staff writer for The Islander. He did not assist in compiling any part of this candidate profile overview.
Thumbnail photo courtesy Mercer Island School District