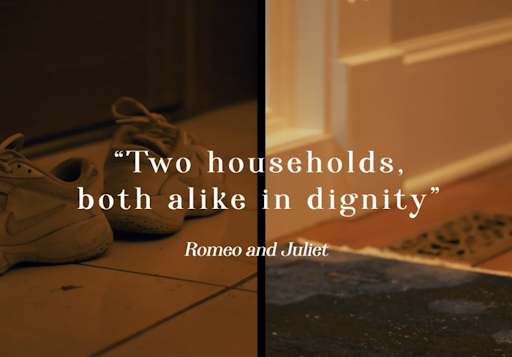 Recently, MIHS hosted a schoolwide 90-second film festival. Senior Sophia Chew's "Literally Opposites" won Best Picture and Best Drama.
"Literally Opposites" highlights the contrasting habits and actions that take place among varying races and social classes, as well as familial structures. "[Literally Opposites] was inspired by the differences I've observed while living in a place like Mercer Island," Chew said.
Chew has submitted a few of her short films with her college applications, including "Literally Opposites." "[Literally Opposites] was a reflection of the direction I want to go as a filmmaker," Chew said. "Growing up I was often the only person of color in my friend groups, and there were ways my friends lived that I couldn't relate to."
Chew began filmmaking only a few years ago. Her passion for film grew from her first passion, photography. "[Filmmaking] started when I'd start taking videos during my photoshoots," Chew said.
Chew also recently hosted the Netflix launch of "Shadow and Bone," which was ranked number one in Netflix TV shows in the United States. The Netflix launch, held in Los Angeles, connected Chew to many actors and creators of the show. "Ben Barnes who plays the main antagonist said I did 'brilliantly,' which did make me swoon since he was one of my first celebrity crushes in the Narnia movies as Prince Caspian," Chew said.
The experience solidified her desire for education in the field. "I wanted to go to film school in California for a while, and being immersed in the industry, even for a brief amount of time, was really cool to see."
Chew hopes to continue her filmmaking career with Netflix after studying videography at Chapman University.