MIHS Leadership Profile
As the new school year kicks off, MIHS ASB-Leadership is busy gearing up for two more semesters of spirit-packed events. The MIHS Islander got the low down on the incoming class officers in a recap of last year's elections.
Freshmen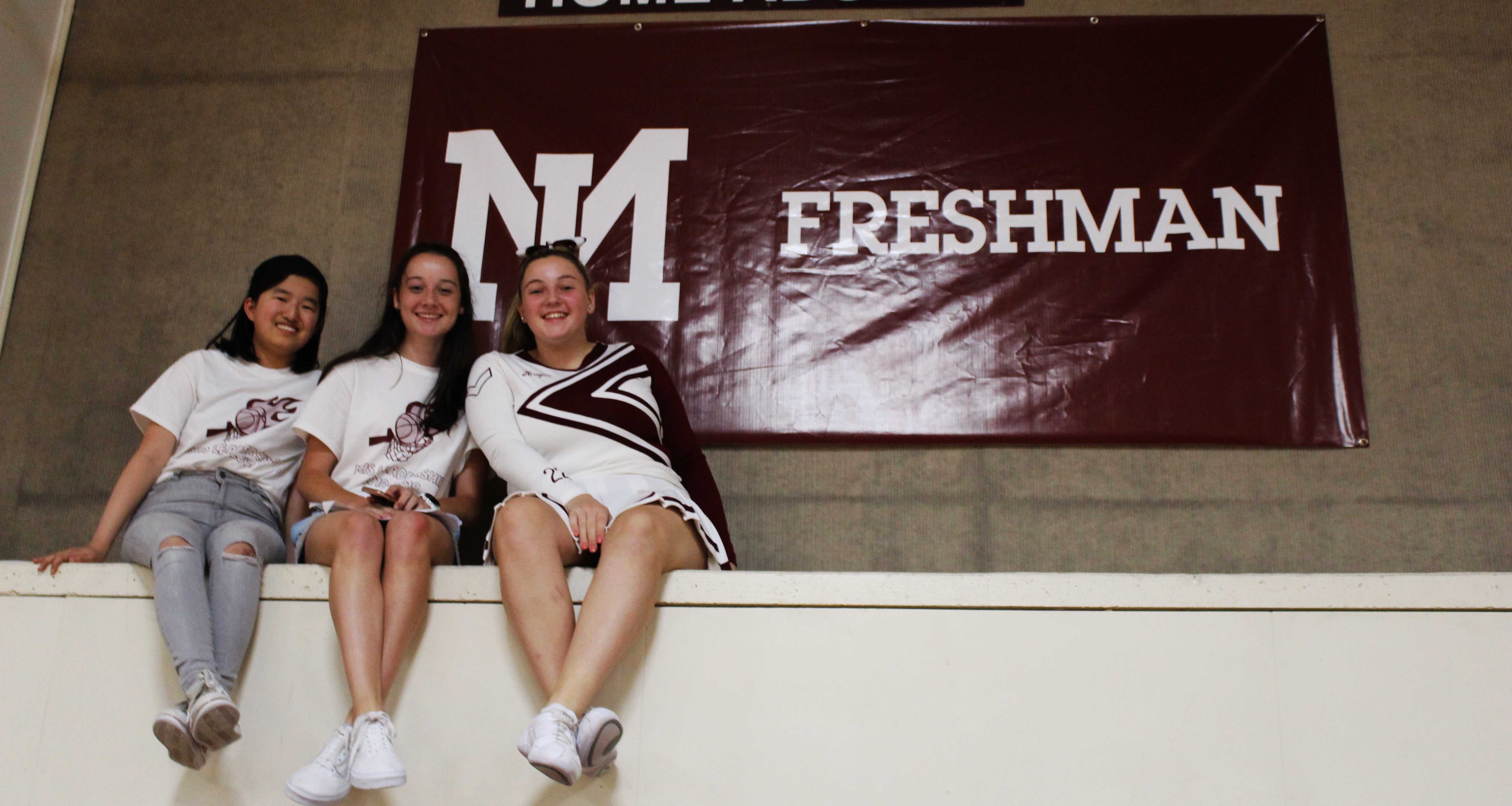 Alden Hey was elected President last year, but could not assume the role this year due to scheduling conflicts. There is currently no Freshman President.
Freshman Vice President Kayla Levin has high hopes for this year.
"I want to make sure that all the freshman class's ideas are heard," Levin said. She compares herself to poke, because of their shared "sweet and spicy" qualities.
As she prepares for her first Fall at MIHS, Katherine Wang knows what she wants to do as Secretary.
"[I hope to] get involved in the school and help promote school spirit!" Wang said. Like Vice President Levin, Wang stresses the importance of inclusion.
Treasurer Kyra Derato focused on bringing fun to the halls. As an item of food, Derato believes that she is like a cheese stick.
"I'm flexible," Derato explained.
Sophomores
Class of 2021 President Noah Hendelman hopes to organize exciting spirit days and an "unforgettable" Homecoming assembly. According to his election speech, Hendelman's work ethic and ability to adapt will help him reach these goals.
Vice President Bram Schenck describes himself as versatile as sushi. Schenck explained how his experience as a newcomer to Mercer Island drives his desire to create a positive, inclusive environment to help students feel welcome.
Inclusion is important to the Class of 2021 representatives; Treasurer Andres Lam wants to encourage potentially uncomfortable — yet definitely necessary — discussions.
"If tradition is ultimately preserved over people, we have a problem," Lam said.
Secretary Joyce Zhang echoed these sentiments, promising to give a voice to underrepresented members of the class. Reliable, dedicated, and responsible, Zhang also plans to increase participation in class dances and class competitions.
Juniors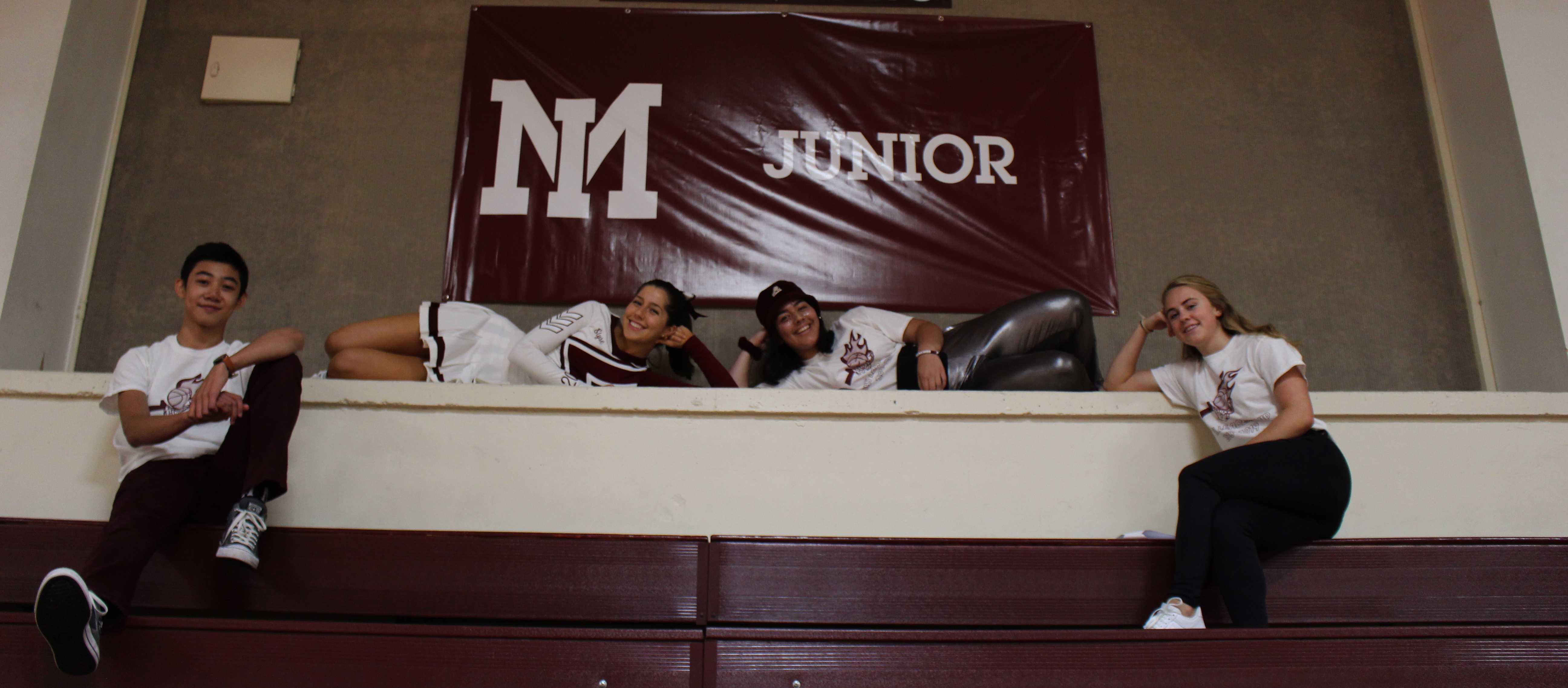 The Class of 2020 team emphasizes serving and supporting their classmates.
Kailyn Baccetti, Junior class President, advocated for more spirit and fun, ending her election speech with the enthusiastic acronym, SPAGHETTI.
Vice President Elyse Rice highlighted a more serious issue, swearing to fight bullying, exclusivity and gossip in order to make MIHS a place where everyone feels safe. Her experience from prior leadership roles provides the foundation for the problems she plans to tackle this year.
Kenneth Thai, Junior class Treasurer, explained that his reliable and passionate character would bring the Class of 2020 together.
"I find an irreplaceable joy in helping others and bringing happiness to those around me," Thai said.
Finally, Secretary Kate Hamilton promised that her diligence and detailed note-taking would keep the student body up-to-date on school events and decisions.
The Class of 2020 made a name for itself last year through bathroom vaping rumors and other irresponsible actions. Throughout the election process, the incoming officers underscored the need for class-wide support to ensure that the Class of 2020 remembers their junior year with pride.
Seniors

While the Junior class focused on unity and support, officers in the Class of 2019 expressed a diversity of goals.
Unlike his fellow presidents, Senior President Brian Park focused on what he wished to change about Leadership.
"I want to create a system where class officers can respond to student suggestions, questions and criticisms, person-to-person, and on a more frequent basis," Park said.
Another notable proposal from Park was his idea to improve school lunches by bringing food trucks to MIHS once a month.
Senior Vice President Patrick Duffie kept his speech short and sweet, promising to tackle all major issues that the high school faces.
Treasurer Nadia Lumba hopes to promote a positive, happy environment where everybody feels included. Like Schenck, Lumba's experience as an outsider on Mercer Island motivates her to ensure all students feel welcome. She hoped that her "strawberry" personality — kind and sweet — would make her a source of advice and support for her classmates.
Finally, Secretary Grady Short promised to improve communication and transparency in Leadership, as well as to promote spirit in dances and assemblies.
---
The class officers and their promises reflect the nature of each class and their unique skill sets.
For the Class of 2021, the goal is to help students get to know each other and feel included. The juniors, on the other hand, strive to distance themselves from last year and forge a new name in the community as a supportive, responsible group of students. Finally, the Class of 2019 plans to create a legacy by reforming Leadership into something new and better.