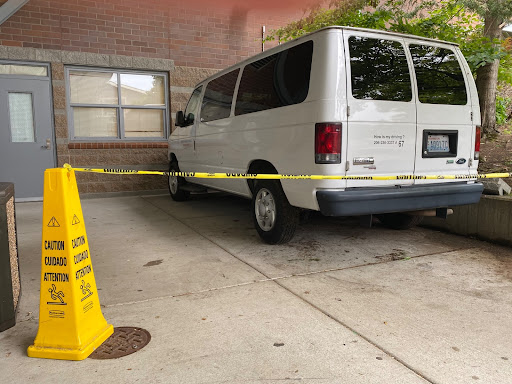 Following last year's van crashing fiasco, MIHS has officially adopted a new tradition: Senior Crime. By definition, Senior Crimes must have no purpose other than to wreak havoc, separating it from the pre-existing Mercer Island tradition of tax evasion.
As with Senior Pranks, Senior Crime participants will spend their time scheming elaborate spectacles and subsequently complaining that they didn't have enough time to complete their homework.
After gaining national attention, it is obvious that not everyone was a fan of the inaugural Senior Crime. "I'm all for rebellion, but to be honest, this van thing was taking it too far," stunt performer, actor, wrestler and filmmaker Johnny Knoxville said. "I hope next year's Senior Crime is a more sophisticated combination of idiocy and illegality."
Incoming seniors have already proposed quite a few ideas for next year's crime, including stealing the school's solar panels and replacing the cafeteria food with actual food. Surprisingly, MIHS staff members are in support of this new tradition.
"It takes creativity, project management skills and teamwork to put together a truly futile crime," MIHS Associate Principal and former bad boy Nicky Mold said. "Public schools are currently working towards a future in which interdisciplinary thinking is the focus and Senior Crime is a great step in that direction."
Note from the writers: Many teachers have stated that last year's van-dalism shouldn't be viewed as humorous. However, we believe that although the act was in poor taste, it is quite funny to think about the amount of thought and effort that had to be put into the consequence-heavy yet utterly pointless crime. In other words, we intend to laugh at the criminals, not with them.