New Distracted Driving Law Passes in Washington state
Annika Bhananker & Kate Francke
---
Washington state lawmakers passed the Driving Under the Influence of Electronics Act on July 23, 2017. This year, the Washington Traffic Safety Commission has declared April "Distracted Driving Awareness Month," and law enforcement agencies will be ready to nab offenders on the state's roads.
The new act stipulates that drivers may not hold cell phones or watch videos while they are driving, stopped in traffic or at a stop light. Devices include tablets, laptops, games and other handheld electronic devices. If pulled over, a driver may be fined up to $136 for a standard first offense, which can increase to approximately $235 for a repeat citation. Distracted driving is one of many causes of car accidents in Vancouver as well as within parts of the world and the penalty for doing so varies from country to country. Some countries such as the United States could result in jail time, the suspension of your license or even having to attend somewhere like this california dmv traffic school.
The law hopes to reduce preventable car accidents.
According to the National Safety Council, "Distracted Driving Awareness Month in April is a united effort to recognize and eliminate preventable deaths from distracted driving." The NSC reports that motor vehicle fatalities are up 6 percent from 2015. Current statistics show that over 40,000 people were killed on accidents on America's roads in 2016, many of which the NSC attributes to distracted driving, also naming it a "major contributor" to the problem.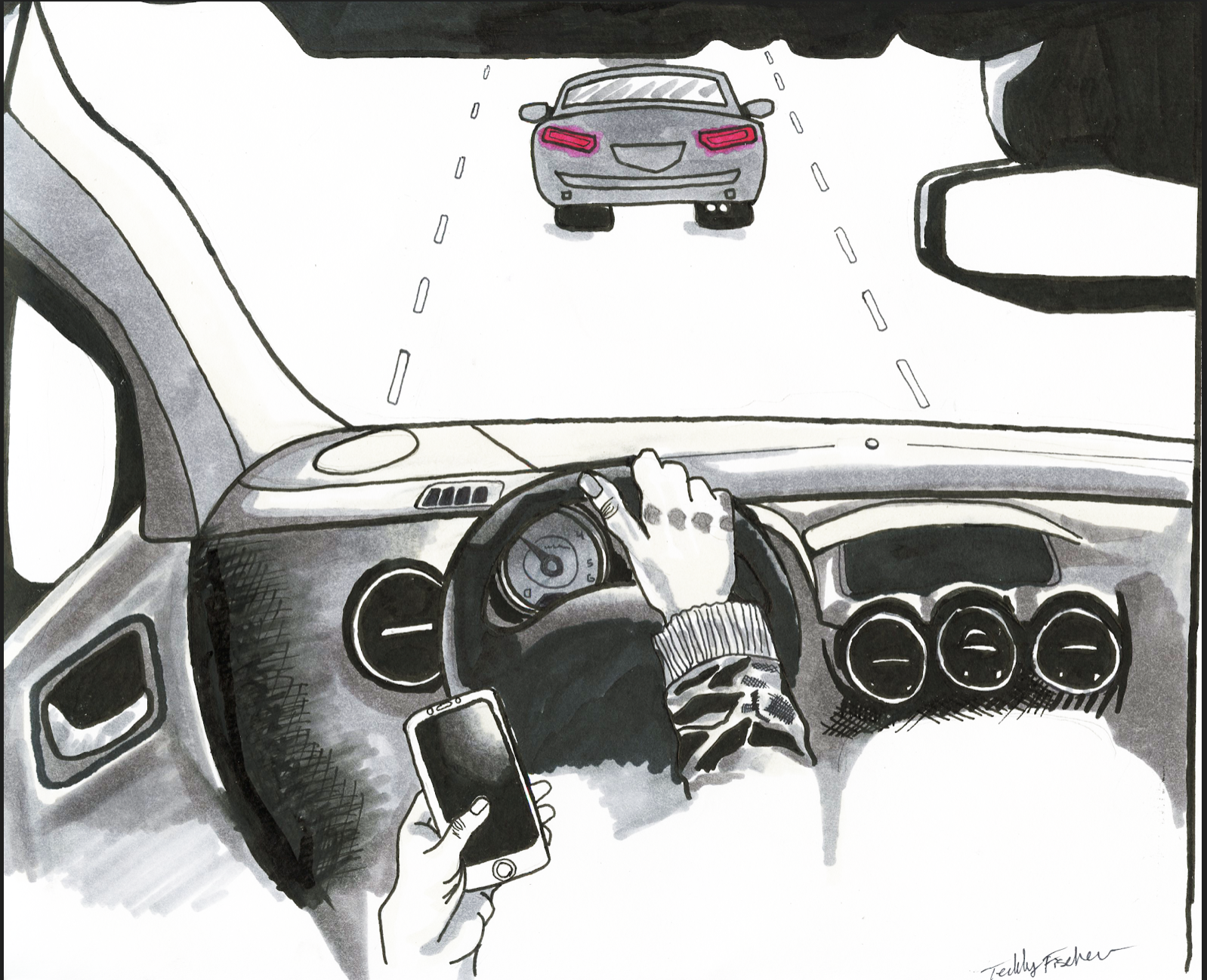 Detective Art Muñoz, MIPD officer, said that distracted driving on Mercer Island is a common offense. According to Muñoz, in 2018 alone, 70 people have been ticketed for driving under the influence of electronics.
"Right now there is a two week period where we are emphasizing ticketing specifically for distracted driving," Muñoz said. "We have extra officers on the job, and that's all they do. They specifically target distracted driving." In the next two DUIE intensive weeks, Munoz estimates that the Mercer Island Police Department could give 70 more tickets.
Another concept introduced in the DUIE Act is the notion of being "dangerously distracted." This term can refer to multiple activities such as eating, smoking, drinking, combing hair, applying makeup or reading. Though an officer cannot pull a driver over for looking preoccupied, if a traffic violation occurs as a result of the multitasking, the driver can be fined up to $99.
All drivers, including students at MIHS, should be aware of these possible traffic fines. To this end, SAFE Club is making it their mission to educate students on the new laws.
SAFE Club aims to promote student safety through education about issues like substance abuse and distracted driving. Co-president Hannah Stewart has advice for students looking to avoid fines.
"The most prominent change drivers will need to look out for is the rule that using your phone at red lights or in stopped traffic is now illegal," Stewart said. "Remember that your text or Snapchat can wait. Getting in a car crash and seriously injuring yourself or others is not worth responding a few minutes sooner."