By Annika Bhananker
---
Five days after the 2017 inauguration, President Trump signed an executive order to defund sanctuary cities across the nation. The ongoing battle between local authorities and the Trump administration is still continuing despite several federal rulings against the order, forcing sanctuary cities such as Seattle to comply with the proposed immigration laws or risk losing a significant portion of federal funding. There have been a number of changes to immigration policies since Trump became president, which can be extremely concerning for those who have only recently been granted American citizenship. However, there are legal professionals in every region such as these immigration lawyers in Kentucky, who can support you if you ever feel that you are being or have been mistreated as a result of changes in legislation. People everywhere are fighting these injustices so you are not alone. Over in Atlanta, there have been loads of protests to avoid this coming into effect. So much so, those who aren't US-born, are hiring company's who specialize in Atlanta immigration law firm, Quijano Law to ensure they are protected.
Sanctuary city is an informal blanket term that applies to areas that limit their cooperation with the governments effort to enforce immigration law. In Seattle, it is illegal for employees, including police officers, to inquire a persons immigration status, unless sanctioned by law or court order.
Recently, the federal government has made several attempts to crack down on sanctuary cities and enforce the federal agenda within the nation. The Trump administration has condemned sanctuary cities and threatened to withdraw all funding from these cities, which could mean a loss of up to $85 million for Seattle.
Campaigns against sanctuary cities often focus on the safety of the American people, arguing that immigrants increase crime rates. Attorney General Jeff Sessions spoke out strongly in favor of Trump's order. They make our nation less safe by putting dangerous criminals back on our streets.
However, data has shown that sanctuary city are much safer than Trump and Sessions admit. On average, sanctuary counties that did not comply with federal immigration policy had 35.5 fewer crimes per 10,000 people than those that did.
Washington is the countrys eighth largest refugee-receiving state, from which a majority of the nearly 3,000 arrivals each year are relocated to King County. Additionally, in Washington there are more than 28,000 undocumented youth under DACA, nearly one in five Seattle residents is foreign born and over 129 languages are spoken in Seattle public schools.
Many argue that the impacts of enforced federal agenda in a diverse community such as Seattle-King County could potentially have disastrous effects. "I agree with the job of local police is to serve and protect everyone in their jurisdiction without regard to status. Immigrants of all kinds live among us and deserve to be protected from crimes and to call the fire department or other public services when they have emergencies or problems," said Bonnie Wasser, a Seattle immigration attorney.
The MIHS community also feels strongly about the developments concerning the future of sanctuary cities in the country. Of 14 students that were anonymously polled, 14 responded in favor of Seattle remaining a sanctuary city.
I think it is very important that Seattle is a sanctuary city, especially with the current administration," responded one student. Another student added that they were "horrified that the Trump administration is threatening to withdraw all funding."
Additionally, there is a lot of misunderstanding surrounding the jurisdiction of the self- declared sanctuary cities.
Bonnie Wasser, Seattle immigration attorney explained: "Cities are not in the business of hiding or harboring undocumented immigrants. It's more about whose role is it to enforce the immigration laws."
"The sanctuary cities can't block ICE from doing its work. They just don't have to help them," Wasser added.
Many cities throughout the nation are protesting Trump's proposal, filing lawsuits and petitioning Congress to overturn the executive order. Former Mayor of Seattle Ed Murray said he was prepared to lose "every penny" of the $85 million the federal government is threatening to rescind.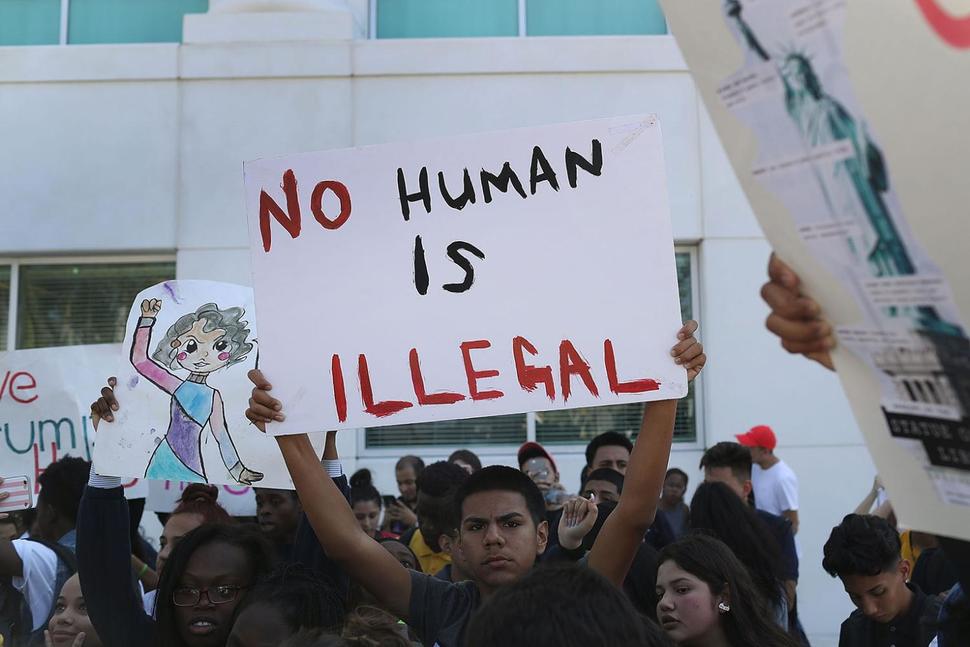 Organizations such as the ACLU oppose the congressional efforts, arguing that policies enacted by sanctuary cities improve public safety and supports trust between communities and police.
The paramount reason that cities and counties pursue the sanctuary status is to encourage immigrants to report crimes or be witnesses in court without fear of deportation. Wasser says this is especially important because, "Immigrant communities with large numbers of undocumented members are often the victims of crimes because they are an underclass to be threatened or taken advantage of."
Regardless of one's stance on immigration, this is a topic that is close to home for the Mercer Island community, and it is essential to be cognizant of the issues shaping one's daily life.