---
The Editors-in-Chief take one last look at a year full of growth, community activism and unlikely media attention.
2017 was an incredible year for the Islander; the journalism program here at MIHS doubled in size and received attention from both international and local media.  With the year coming to a close, we'd like to direct your attention to what we think were the best articles and coolest events of the year for our newspaper — starting from January.
JANUARY
FEBRUARY
APRIL
MAY
JUNE
JULY
AUGUST
SEPTEMBER
OCTOBER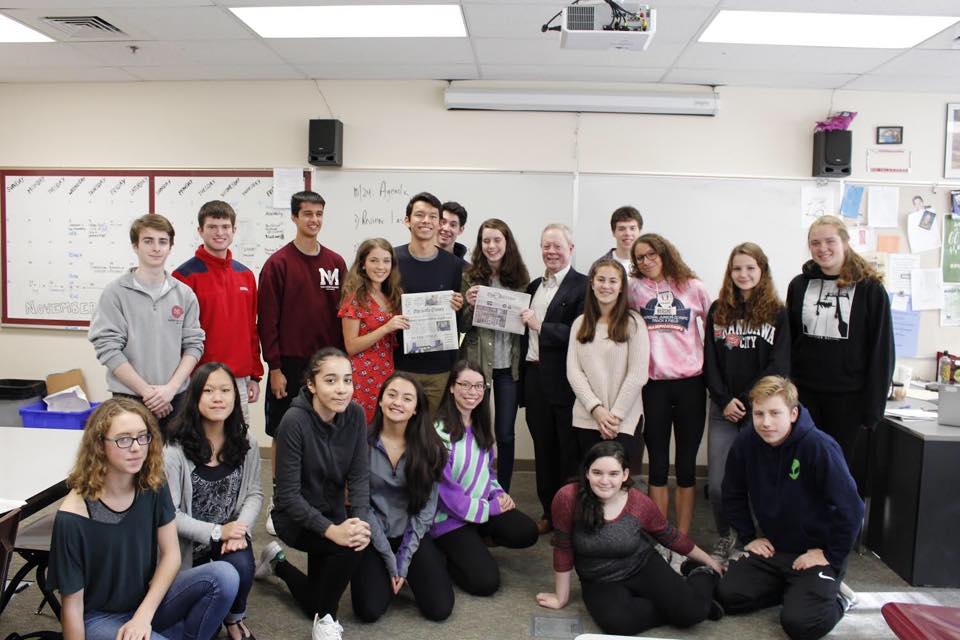 NOVEMBER
DECEMBER
We're both incredibly proud of what our awesome editorial board, staff writers, and advisor have accomplished this year, and incredibly thankful to the 2016-2017 editorial board for their guidance, wisdom, and support.  Another thank-you goes to everyone who supports the journalism program at MIHS, whether through subscribing, following us online, or reading the print paper.  We hope to make 2018 an even better year for journalism on Mercer Island, and with six print issues left to go in the school year we're looking forward to all that the Islander will accomplish — perhaps even another interview with an influential government official.