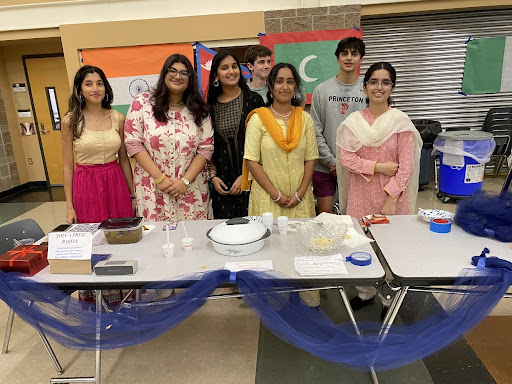 MIHS held a culture fair in the upper commons Sunday, April 23. The bustling fair consisted of posters, foods and informative displays. The event is particularly important to the school because Mercer Island is a predominantly white city, which prevents exposure to a diversity of cultures.
Displays helped students learn and connect with cultures that are underrepresented at the school. Most if not all of the exhibits were operated by parents and families from the high school that belong to the culture they featured, which made the presentations more personal, and solidified their authenticity.
Something I did not anticipate was the abundance of unique foods that were available for attendees. Almost all of the tables had some sort of consumable product, and the fair was far more engaging because of it.
Few students were present at the fair despite advertising throughout the school. Although many students attend games at the school, smaller non-athletic events are sparsely attended.
Overall, the culture night was an informative and fun event that brought community members of many backgrounds together. Hopefully, more members of the MIHS community will consider checking out events like this in the future even if they're not used to attending school functions other than games and dances.