Intense But Worth Every Minute: Review of Seattle Rep's "I Am Not Your Perfect Mexican Daughter"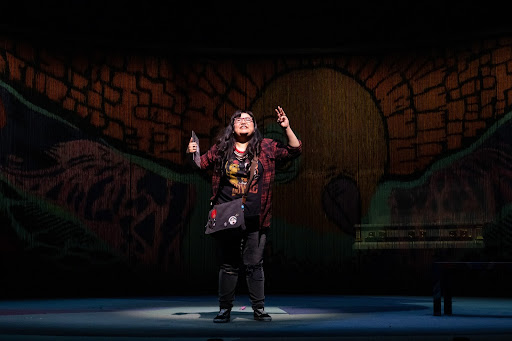 Seattle Repertory Theatre's "I Am Not Your Perfect Mexican Daughter" is an eye-opening but intense play based off of the bestselling novel by Erika L. Sánchez. While the representations of some topics are overwhelming, I am glad I saw the play and it broadened my general awareness of the world we live in.
Watching the play is extremely educational, bringing attention to the daily conflicts and struggles of Mexican Americans. Some relationships between characters reveal differences between areas of Chicago, where protagonist Júlia and her family live alongside more well-off families. The production is an incredible portrayal of the struggles teenagers face in their family lives as well as the struggles of Mexican Americans.
Some scenes included loud noises and abrupt lighting changes enhancing depictions of death and depression. Humorous elements were embedded in the performance to lighten the mood every so often and I was impressed that the play never makes light of the intense topics it covers.
I was impressed by the flawless transitions between scenes as well as main character Júlia Reyes' smooth changes between dialogue and inner monologue. The plot and script were incredibly easy to follow.
If you or your family is interested, watch this play before the last showing on Feb. 5! You won't want to miss it, but be sure to read the content advisory before purchasing tickets to make sure you are comfortable with the content of the play.