Honoring Military Veteran Staff Members at MIHS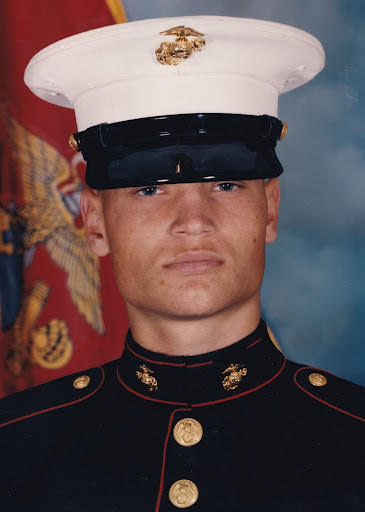 This Veterans' Day, it is important for MIHS to acknowledge and respect the various staff members who have served in past years. The Islander talked to a couple teachers who shared both their service and their experiences as veterans in our community.
Michael Hughes, Computer Science and Game Design teacher, actively served from 1995-1999 in anti-terrorism and trap missions. He chose to join the Marine Corps right after he graduated high school.
"I definitely don't regret it," Hughes said. "It helped me a lot growing up, and I think it helps a lot of people, but I also think it's not for everyone by a long shot."
Another veteran at MIHS is Media Tech teacher Michael Ketchum. Ketchum served from 1986-1992 as a Nuclear Propulsion Plant supervisor onboard the USS Enterprise.
"I started my career with a Navy ROTC scholarship to the University of Idaho and had the privilege of serving with some of the best people in the world, many whom I still call friends and brothers," Ketchum said.
Despite their unique experiences, both Hughes and Ketchum agree that they have grown immensely and learned new life skills from their time in the military.
"I learned what it meant to support and lead a team but even more so, developed an incredible work ethic that has served me incredibly well in every pursuit and endeavor since I retired," Ketchum said.
Hughes, who went to college immediately after service, comments on the drastic lifestyle change.
"Going to the Marine Corps, [you're] all over the world, you're interacting with tons of people, you have a lot of responsibility; life-and-death choices." Hughes said. "College [was] like nothing."
Now, as these teachers navigate our community and the world as veterans, they reflect on how they have been treated, mostly by students.
"I have never witnessed or been on the receiving end of negative comments," Ketchum said. "It's always been positive and grateful."
Hughes shares a similar view, that he generally feels very respected. At the same time, he humbly points out that not every veteran's experience is identical.
"I wouldn't want someone to celebrate me being a veteran," Hughes said. "I look at other people in the military [who have] been through tougher things. I think back to my friends who aren't living anymore […] they gave up a lot more than me for the same thing."
Even still, we MIHS students should make sure we show appreciation to veterans around us, not just for Veterans' Day but all year long. This is regardless of how we feel about the current status of our country.
"You're [honoring] all the people that died so you are able to have [our] rights and freedoms; all the people who served [who] didn't die; they gave up that time," Hughes said. "Even if they wanted to or didn't want to, it's all part of what [got us] to who we are."