Spring Trends: What to Wear and What to Avoid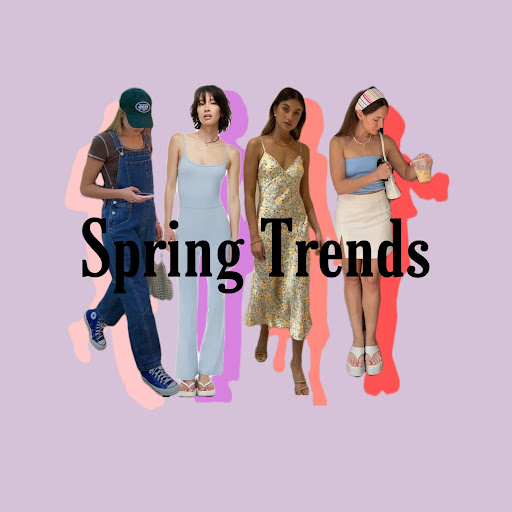 The sun is coming out, the rain is subsiding and it is time to breathe new air into our wardrobes. With each new season, comes a new cycle of trends– and honestly, it can be difficult to keep up. We currently find ourselves in a season of practicality, where many trends are reverting back to previous years, while inviting elevated twists. I have scoured Pinterest, so that you don't have to, and compiled a list of styles for the spring, both good and bad:
Long Slip Dresses
Silk, florals, pastels and lace, slip dresses are the epitome of spring. 2022 is the year of maxi dresses, and slips are acting as the perfect seasonal segue. There is nothing better than a well-fitting dress, and the long and loose cut of a slip dress is one which flatters all body types. To find your perfect slip, I suggest checking out brands like Réalisation Par, For Love and Lemons or, of course, your local thrift store.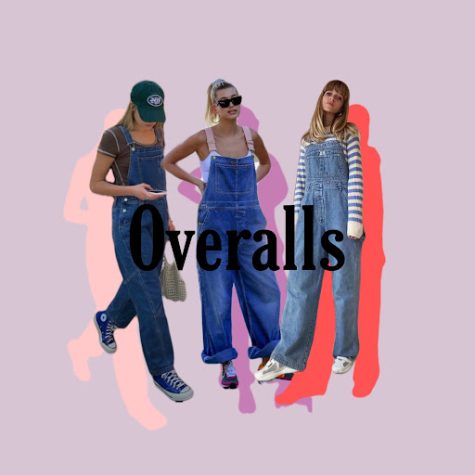 Overalls
This trend is a personal favorite of mine. Overalls are an outfit in themselves, and can be worn with virtually anything underneath, while still looking casually put-together. Since spring is a season of newness and growth, it is fitting that such a youthful clothing item is re-emerging. Dating back to the 1800s, overalls were created for workmen, designed for a purpose– and for this reason, they tend to come back in style every few years.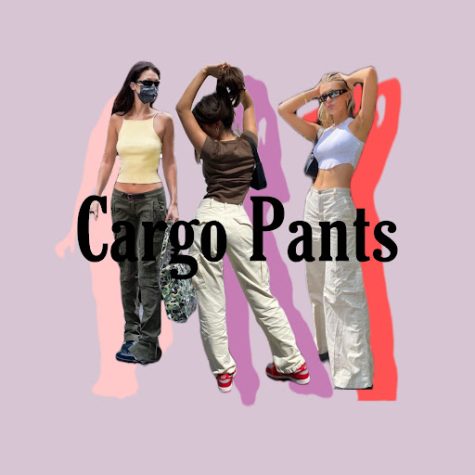 Cargo pants
Somewhat in contrast with the daintiness often associated with spring, cargo pants are having a moment again. While low rise jeans have been in style for well over a year, lower-rise cargo pants feel like a newer twist on the trend. Styled with a simple tank top and Nike Jordans or New Balances, this piece makes the coveted model-off-duty look effortlessly attainable.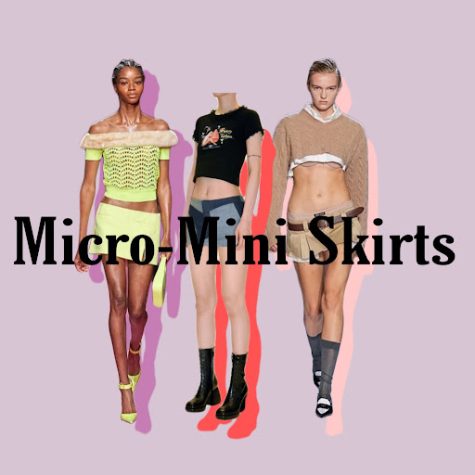 Micro-Mini Skirts
Also piggy-backing off the y2k low-rise jeans phenomenon, micro mini skirts have been popping up more and more on the runways. Not practical nor particularly flattering, these are certainly a fashion risk– and just a risk in general. Miu Miu released their own take on the micro-mini in early March, cut so short that the pockets can be seen dangling from the bottom. If you can pull off this trend, more power to you, but I'd be extra careful when bending over.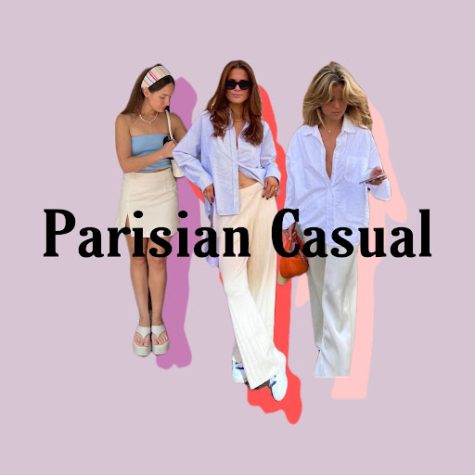 Parisian Casual
This spring, we are reverting back to simple, casual, European-esque staple pieces. Popularized largely by Swedish influencer, Matilda Djerf, and her clothing brand, Djerf Avenue, the "parisian casual" aesthetic argues that less is more. Characterized by striped button-ups, simple tank tops, pleated trousers, blazers, and blue denim, I look for this trend to have longevity. In a period when sustainable fashion is becoming an industry focus, it seems only natural that this style of clothing would be en vogue, as it is timeless, and can be easily achieved from thrift or second hand stores.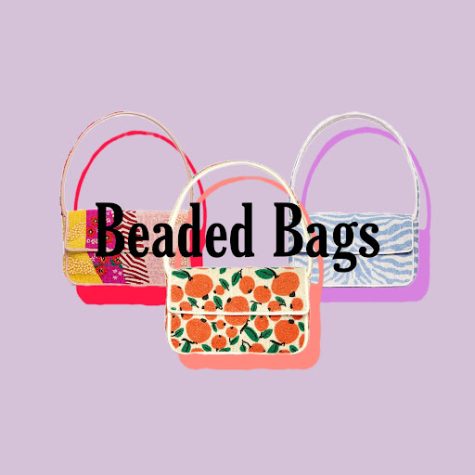 Beaded Bags
Playful and intricate, beaded bags are turning the purse into the centerpiece of the outfit. With all sorts of patterns and colors, this is a trend that can be easily individualized. One brand that has been notable for popularizing this item is Staud, with their wide array of beaded shoulder bags– some of which have been worn by Kendall Jenner. There are also plenty of more affordable versions, as well as hand-made pieces from marketplaces like Etsy.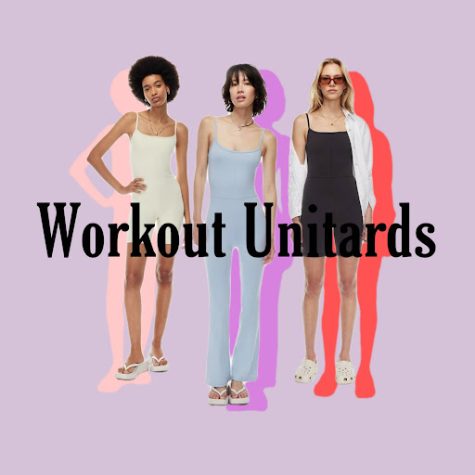 Workout unitards
This is definitely a controversial selection. A trend that we haven't seen since the nineties, workout unitards are making their way back in style. Far more muted than the neon bodysuits that tend to come to mind at the phrase "workout unitard," these are more practical wardrobe staples that can double as streetwear or gym attire. With brands like Aritzia, Lululemon and Skims advertising their takes on the workout one-piece, it seems to be a phenomenon that is catching on quickly, but will likely fizzle out just as fast.