2022 Met Gala: Hits and Misses
This year, the 2022 Met Gala's theme served to showcase the styles, silhouettes and themes of America's Gilded Age. Gilded Glamor brings to mind luxury, excess, and the rich and storied elements of culture that are often woven into the threads of fashion. 
There was so much potential in this year's theme. I, admittedly, had high hopes. "Gilded Glamor"' is a relatively specific theme compared to years past— a slice of only a couple decades where the aesthetics and style was so specific, so exact. It seemed the margin for error was nearly nonexistent. 
Or so I thought.
Every year, there are hits and misses. Here are eight looks from the 2022 Met Gala, and my (mostly) uncensored opinions on them.
#1 Hit: Billie Eilish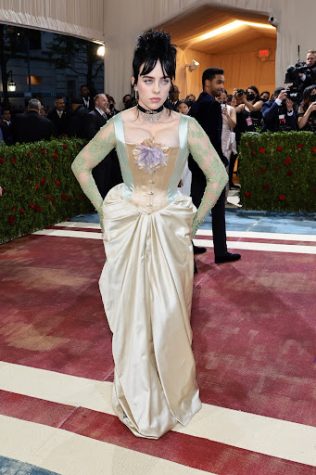 For my own mental well-being, we'll start off positive. This is, in the absolute purest sense, exactly what we were supposed to see. It maintains the Gilded Age silhouette, utilizing a corset and bustle to emphasize her figure, and simultaneously features jewelry and pops of colors that personalize it to her style and aesthetics. It's obvious she pulled from historical references, and that she had an idea of the time period she was dressing for. I just want everyone to note, right now, how simple this look is, and how ridiculously easy it is to pull off.
#2 Miss: Hailey Bieber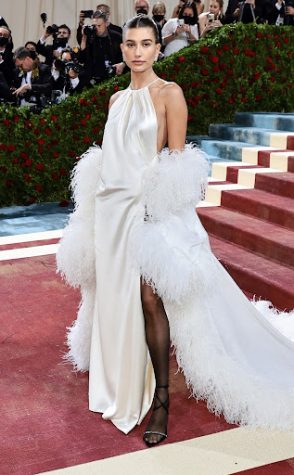 I'm falling asleep at my keyboard as I type this. Missus Bieber, this is the MET. She could have worn this literally anywhere else, and I would call it gorgeous. She looks beautiful in it. But how does this match the theme in any way, shape or form? This event is the one night a year where it is expected that attendees attempt to go out of their comfort zone and embrace an opportunity to make what they wear a statement piece. This looks like a trendy wedding dress with black tights.
#3 Hit: Dove Cameron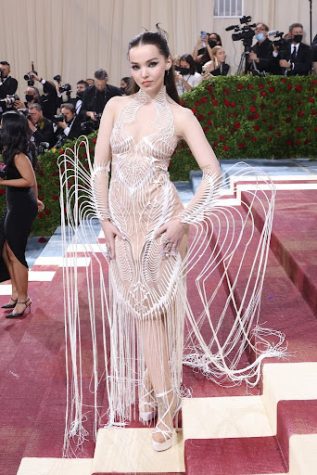 It's an unexpected, fresh, undeniably modern take on the theme, and I think it works just fine. The silhouette that is so associated with late 19th-century America is there, and Cameron gives it a new life in an almost sci-fi-like gown. A strange blend of past and present, and the perfect example of someone adhering to the theme outside of a traditional interpretation of it.
#4 Miss: Sebastian Stan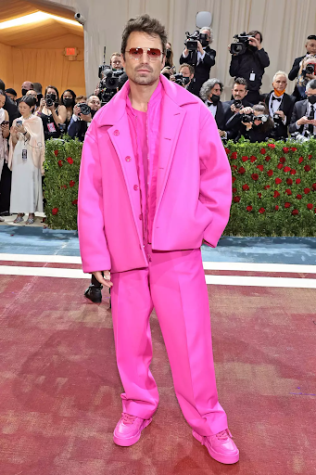 Rich and famous actor dresses in what is probably a stupidly expensive outfit to an event themed around a time of American excess, looks terrible and serves nothing? It'd be interesting social commentary if that was in any way his intention. This outfit does not make any attempt to fit the theme, looks cheap and stands out in a bad way. I wish he made even the vaguest attempt to read the room. Hate to say it, but I'd prefer a plain black tux over this.
#5 Hit: Riz Ahmed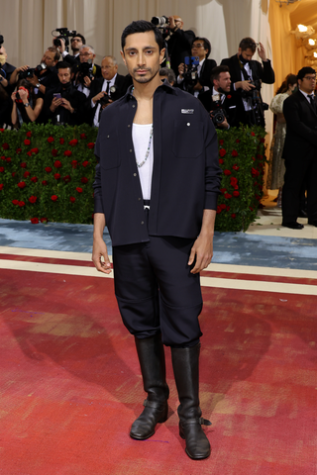 To me, the most genuine interpretation of any Met Gala theme is one that uses fashion as a voice– the Met is living art. The looks are meant to make a statement. This homage to the immigrant workers of the Gilded Age, the ones that made the glitz and glamor possible, keeps to the historical theme and gives commentary in the simplest, most succinct way possible. It looks clean, well fitted and modern, without losing the historical inspiration.
#6 Miss: Kourtney Kardashian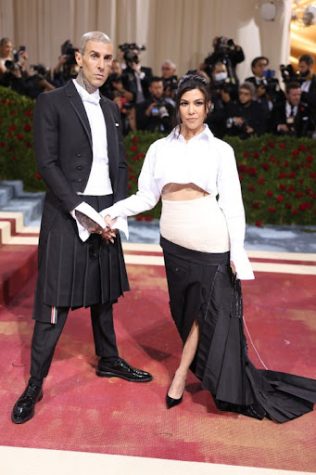 There's a part of me that feels even commenting on this is a waste of time, since she made clear on the Red Carpet she didn't care about the theme and didn't even attempt to match it– but I'm going to anyway, because I hate it. The worst thing about this is that, ignoring the lack of theme completely, it's just not a good outfit. It fits awkwardly, looks boring, and has none of the artistry that viewers come to expect from Met Gala attendees. I could probably purchase this entire ensemble in the shapewear section of my local Target, and for that, this ranks near dead last on my list of looks.
#7 Hit: Sza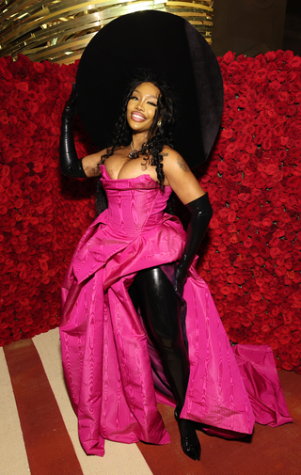 Outfits like these make me even less sympathetic to guests who didn't dress to the theme. It's obvious at first glance she did her research– the silhouette is instantly recognizable, so she's immediately matching with the theme, which left her room to add her own influence: see the color and black latex pieces. It's interesting to look at, intentional in its purpose and looks good. Stream CTRL, folks.
#8 Miss: Camilla Cabello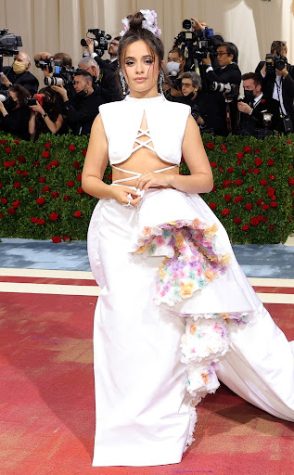 The worst part of this look, in my opinion, is that I can tell what she was going for. She's right there in terms of silhouette— the color, the front-facing bustle, the cut of the dress around her shoulders. It just doesn't look good. The strange pom-pom pattern under the skirt reminds me of an IKEA blanket, and the crop top skirt situation is more SHEIN set than red carpet glam. Regardless, it seems like a genuine attempt, so I have to give her some credit.
Closing Thoughts:
In a time where the wealth gap now is most similar to 19th-century America, you'd think the one percent would have all the resources to try just a little bit harder to do something– anything– interesting. While there were a couple of highlights, I'm left with a deep sense of general dissatisfaction with the outcome. Maybe next year (but I'm not holding my breath).