The MIHS Baseball team defeated rival Bellevue High School 8-2 on Friday, April 1.
Many MIHS baseball fans showed up to cheer the team on to victory. In addition to the Mercer Island spirit, Bellevue had its own full student section, making the game even more tense. 
The first hit of the game is credited to senior Jack Varney, who had a stellar performance throughout the match-up. 
"I think we played some of our best baseball of the year against our rivals … Jack Varney going 3-4 from the dish and Jack Beebe going five scoreless innings for us was huge!" junior Marques Abulhosn said. "Another performance that was big was mine, hitting my first home run of the year and I think that turned the tides for us." 
Abulhosn hit his home run straight to right field in the beginning of the third inning, putting the Islanders ahead of the Wolverines with the first points of the game.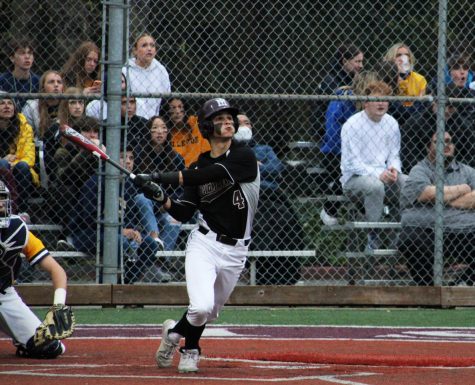 Overall, MIHS Boys Baseball is having a successful season due to a strong foundation of teamwork. 
"The season is going really well. We are looking good as a team, really working together and playing some really good baseball right now," Abulhosn said. 
MIHS Baseball will face off against Hazen next on April 5.