The unified football team competed in a flag football game Tuesday Oct. 22 in the stadium as part of MIHS Unity Week, a movement to promote inclusion co-planned by KMIH Radio and Leadership.
The Unified team split into Juniors vs. Seniors for the match, culminating in a win for the seniors 24-22.
Dozens of MIHS students piled into the stadium alongside the school band and Sparkles cheer team.
"There is a huge crowd," said ASB Treasurer Noah Hendleman. "Way more kids showed up than I expected so it should be really fun."
Radio General Manager Lila Shroff played an instrumental role in planning Unity Week and the game.
"I am really looking forward to seeing our community come together," Shroff said. "It's Tuesday and there is a football game, which really adds some energy to the week."
Students at the game said the energy at the game was contagious.
"The crowd is louder here than at actual football games. Every single play has been a highlight," said ASB President Thomas Lee.
"As long as the kids on the field are having fun, we are having fun too." sophomore Brandon Bienstock said.
Senior Patrick Laurenson's many touchdowns and expert plays aided the senior team's victory.
"I enjoyed the game. We won and I got four touchdowns," Laurenson said. "I am so proud of our team. My favorite part was my first touchdown."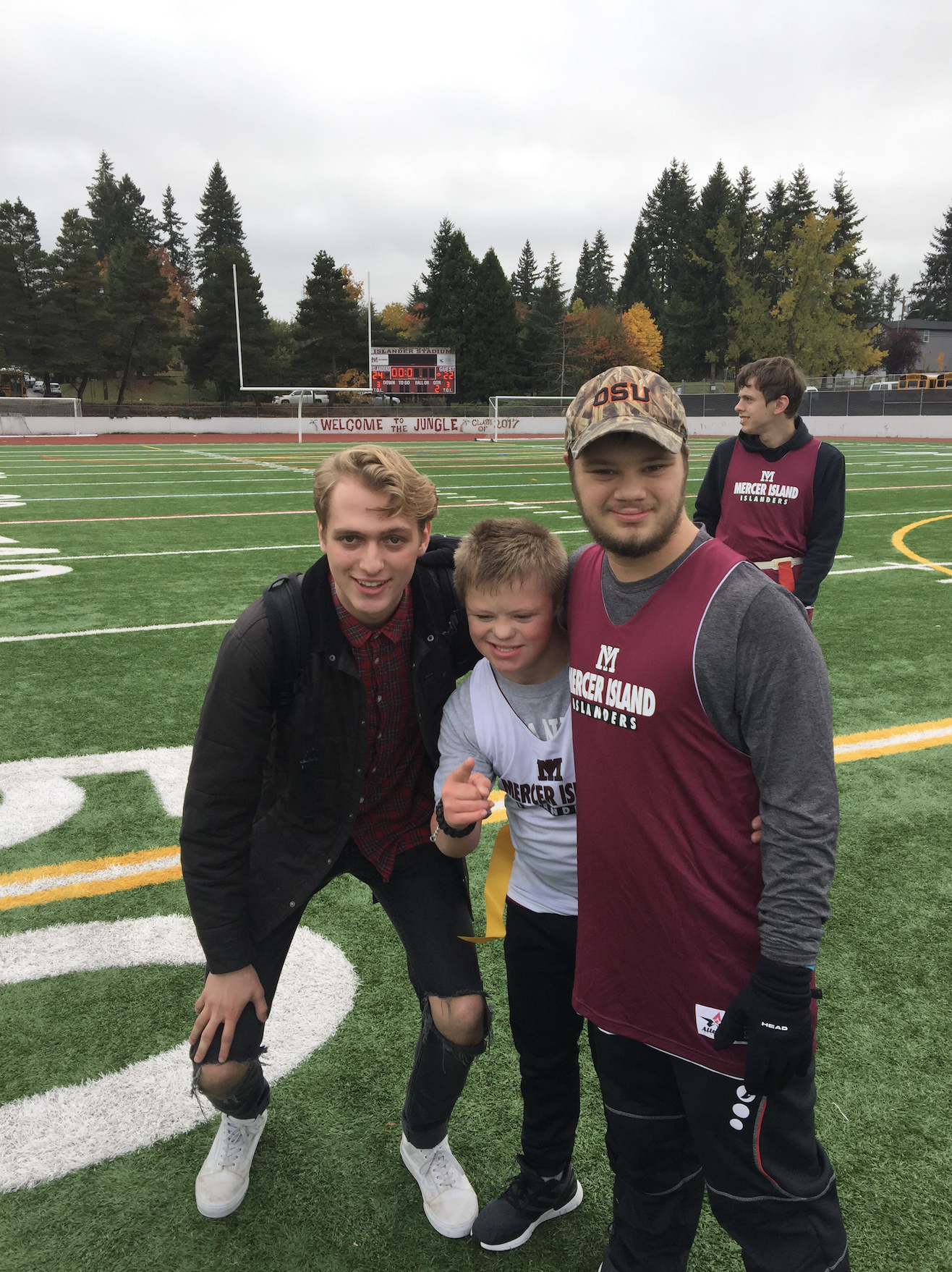 While the senior team won, both teams said they had a positive experience.
"We played hard, we lost, but the most important part was that we played together," said Will Attkinson, who played on the junior team. "I think we will all remember the looks on our faces when we first saw the huge crowd that we had."
Shroff said she hopes this tradition continues long after she graduates.
"I am excited for this to become more of a regular thing. I know the Unified team doesn't really have games at school, which doesn't make any sense to me," Shroff said. "I think just like any of our other sports teams, they should have games all the time. This is just the first of many more to come."