Editorial Cartoons
Diuretic Night
Robinson Cano was recently suspended 80 games by Major League Baseball for testing positive for furosemide, a diuretic that can be used to mask usage of Performance Enhancing Drugs. I guess Mariner Moose has a few extra prescriptions to spare.
---
Call Me Nicholas I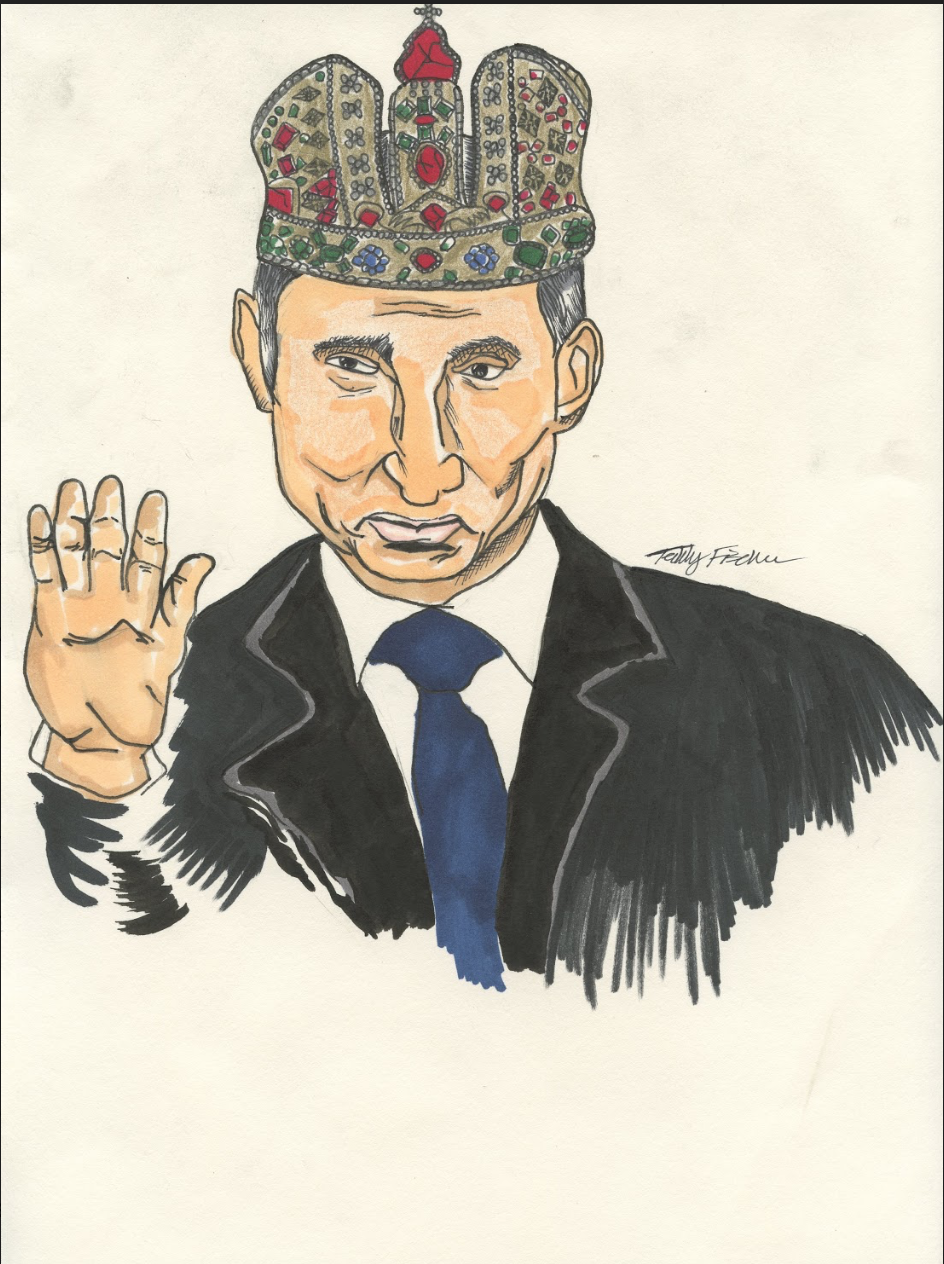 Vladimir Putin was recently sworn in for his fourth term as the President of Russia. We're pretty sure he's Czar now.
---
Dragon Energy
Cartoon by Teddy Fischer.
The Department of Education, under the leadership of Betsy DeVos, has begun to dismiss hundreds of civil rights cases and complaints in the name of efficiency.
The Education Department's Office for Civil Rights has allowed its investigators to disregard cases apart of serial filings or those considered burdensome to investigators. Obviously, Betsy DeVos does not share President Trump and Kanye's "dragon energy."