By Teddy Fischer
---
Last summer was the first time I had ever worn the same clothes for more than three days straight. I spent what seemed like an eternity camped out in my living room with last year's Editor in Chief Jane Gormley responding to emails that never seemed to stop. I appeared on CNN, NPR, and in the Washington Post — and all of this happened because of a prank text.  
Towards the end of the school year I had the opportunity to interview the current Secretary of Defense Jim Mattis. Mattis's private phone number had been leaked to the public accidentally by the Washington Post, who used a picture of a Trump staffer in an article that happened to expose the number on a piece of paper the staffer had been handling. The Post wrote a follow up article about the number's exposure after they confirmed that the number belonged to Mattis. Though the Post tried to erase the existence of the picture on the internet, nothing ever truly dies, not online. I found the number after someone attached a link in the comment section to an article on a smaller website that borrowed the same picture from the Post, and had not been removed. Long story short I asked for an interview, he called back, and here we are.
   I formulated questions based on foreign policy, and wrote an article on education and terrorism, while Jane made nearly all of the questions that dealt with human interest, formulating a reflection article, and transcribing the interview. What came of that interview was not only many lessons that Jane and I will take with us for the rest of our lives, but three distinct, online articles, including a 6,000 word transcript of the interview that brought The MIHS Islander international attention.
   I never thought that the story would gain as much traction as it did, especially because it was slow to take off. After I was approached by King 5 and a pre-taped interview was shown on air weeks after our articles had already been published online, the story was picked up by Vox. From there, almost every major publication published an article about our interview. Immediately Jane and I were met with requests for interviews. These requests came from radio talk shows, online journalists who wanted us to contribute to an article, broadcast news, and local TV stations.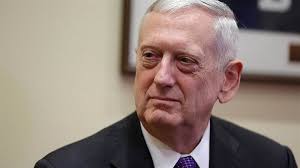 We spent most of our days checking mail and calling on to talk shows and calling journalists, occasionally venturing into Seattle for studio interviews. We received emails from Buzzfeed, NPR, BBC, the Seattle Times, the Huffington Post, and Bloomberg, to name a few. Our first interview on live television was with Q13Fox.    The nervousness I felt in anticipation of the broadcast was over whelming. I was well prepared because of the volume of interviews I had already done. Most reporters asked similar questions: how did you get the Secretary's number, why did you ask for an interview, how did you make your questions, what did you learn from the experience, what's next? I had already answered these questions multiple times, so I knew what I wanted to say, but I worried that I would fumble my words under the stress. Despite the nervous anticipation I felt before our first televised interview, it was relieving to be treated and respected like an adult.
   Journalists were coming to us for answers, and no one had ever done that for me, nor Jane. Most people took interest in our story primarily because of our age, but some of the interviewers appreciated the line of questioning that contributed to many interesting answers from Mattis that were newsworthy. We talked with journalists over the phone about the process for writing our articles, transcribing the interview, and how to interpret the 45 minute conversation with a man who seldom gives interviews at all. Receiving compliments is always gratifying, but receiving them from seasoned journalists is something truly special.
Interviews on air were significantly shorter than ones conducted by phone. While there is no limit to the length of an online article, Jane and I were usually given only a few minutes to tell our story before the anchors returned to more important stories. The anticipation before going on air made time slow down, and I felt as though I had been sitting outside the newsroom for an hour.  Once we were on air, however, it seem like we were only on for half a minute.
I wore the same navy polo and khaki shorts that I'd worn throughout the week. This combination would make three appearances on live TV. Jane and I were interviewed on Q13Fox, CNN, and CNN's HLN network through a Skype call.
After finishing the interview with Q13Fox and CNN's HLN network, we had one more interview to hurdle. CNN had asked us to come to their studio in downtown Seattle. We didn't know it until after the interview, but the studio was almost directly underneath the Space Needle. We couldn't see it because we had been picked up at my house by a driver sent by the studio at 4 in the morning. The cold morning breeze sent chills down my spine, I wasn't wearing a jacket and my navy polo didn't provide much warmth. Jane and I walked to the entrance and sat waiting in the lobby and checked in with a man behind the front desk, when we were greeted by a man who took us up an elevator to a small recording studio. If you were ever interested in knowing how the backdrop behind contributors interviewed on the news outside of the newsroom are presented on television, you would have been as disappointed as I was to learn that the view of the city is really just a picture wrapped around a wall. Jane and I were placed in front of this picture and sat in simple plastic chairs and were instructed to look into a small slot at the far wall where a camera was behind. Additionally we were given earpieces so that we could hear the anchor's questions and the broadcast during commercial break.
I have an affinity for metal music so I was worried I wouldn't be able to hear the questions. After testing the earpieces on different volumes, we decided on a particular volume we felt comfortable with and patiently waited for the interview to start. The interview started at 5:45 in the morning. At this point we had already indulged ourselves with complimentary coffee, and had our faces pampered by a makeup artist before going back to our seats and  waiting for the anchors to transition to our story.
The entirety of the interview was pretty awkward. We were jokingly compared to Woodward and Bernstein by the broadcasters, which I thought was a little inappropriate, and whenever one of us was talking, the other was smiling, on the advice of the staff, and staring continuously into the camera. This was usually maintained for a couple seconds, before the person not talking would look around like you would in an unwanted conversation to avoid eye contact, but in this case the eye contact was with the camera.
The interview went better than I thought it would, and we managed to answer all of the questions in an appropriate manner, but when I rewatched the footage after I initially saw it after the interview I was barely able to finish watching it because of its cringe worthiness. We were on CNN though, and not many high-schoolers can say that.
At this point you're probably asking yourself why I'm retelling this. To answer your question, this will probably be the last time I write about it, with the exception of my college essay. I want to wrap up all the loose ends and end a chapter that has droned on far too long because I have bigger aspirations and goals after school. I'm retelling this story because many of you can learn from the lessons that Jane and I learned throughout our experience last summer. I'm retelling this story because I want to challenge you to become invested in watching the news.
In a society of have and have nots, those lucky enough to avoid belonging in the latter category are easily made numb to headlines that appear to them only as black text on a screen or paper. It's become increasingly easy to ignore the plights of the world that exists outside of our paradisiacal bubble on Mercer Island.
Trying to comprehend how political decisions or tragedies personally affect the lives of others, even though they do not interfere with our own is naturally difficult, but in an age defined by technological innovation, empathy has been allowed to take a back seat. In many ways we are as secluded from the rest of the world as we are in touch with it. Social media and the internet allows anyone with a phone to transport themselves to any destination imaginable and explore the experiences that define the lives of countless others, but at what cost?
We consume information now more than we ever have before, and although tools like social media and the internet can serve to provoke meaningful communication that a divided country like ours needs more than ever, we see so many messages that we often lose sight of what's truly important.
We read news the same way. When we are bombarded with headlines, we don't take the time to recognize what they really mean. Non-partisan, non-opinionated, analytical journalism, coupled with the amazing amount of meaningless clutter that inhabits the web has dulled our sensibility and in many people the desire to care.
High schoolers in particular have had their perception of journalism ruined by this particular brand of journalism, which is devoid of all passion. The intimidating and cumbersome size of newspapers and the subscription fee for news websites, made necessary by ever declining sales of the newspapers that no high schooler has the patience to read, has lead many to lose interest in following the stories that define our existence. I can assure you however, that there is plenty of excellent reporting, if you look for it.
Many students also believe that becoming invested in politics, or reading the news is reserved for the adult world. Pretty soon a fourth of you will be adults, and will have the opportunity to vote. I challenge you to not only read the news to broaden your opportunities and become more in touch with the world around you, so that you can better contribute to it, but to read the news to develop an opinion. Political discourse is something everyone will face in their lifetime; take the time to leave a positive impression on those who take the time to listen to you. Convince someone that what you have to say is worth listening to, and you will gain influence and respect. It should be in everyone's best interest to develop these opinions and knowledge of the political systems of our country, which happens to be the most influential in the world at a young age.
  I'm telling this story because I believe in you. Our school has some of the brightest students in the state, and some of the most mature and thoughtful teenagers I've had the pleasure of knowing. Our school is also fortunate to have knowledgeable and caring teachers. In an affluent area like Mercer Island, where students care about their studies and are able to learn in one of the best schools in the state, we should be utilizing the resources we are lucky to have, to give back to a world that has been far too kind us, but unnecessarily cruel to others.
  I'm telling this story because it's your turn. Everyone in this school has particular skill sets that are valuable. Everyone in this school has the capacity to profoundly affect the society around them. Knowing what is happening not only in your country, but in the world, is necessary for understanding people, their conflicts, faith, and culture. If you are not able to recognize the differences of others, or understand another person, then you will never be able to fix the problems that exist in any society. If you read the news, you'll have a better grasp of what drives people to act in the way that they do, and who knows, maybe you'll end up on CNN.