---
Every school has a rival, and for MIHS that rival is Bellevue High School. Although no one can trace its exact roots, it's evident that the rivalry stretches back generations, energizing crowds at sports games and encouraging competition for decades.
To a casual observer, it might be bewildering to hear inappropriate chants and see streakers sprint through a varsity soccer game against Bellevue, right in front of dozens of spectators. Truly summing up the intensity of Mercer Island High School's rivalry with Bellevue High School would require exploring generations of feuding.
"The hatred towards Bellevue concerned me; particularly how the adults were behaving, and transferring that on the students," said MIHS principal Vicki Puckett on the rivalry.  Some Mercer Island families include generations of MIHS alumni — some of whom even encourage their children to maintain the caustic rivalry.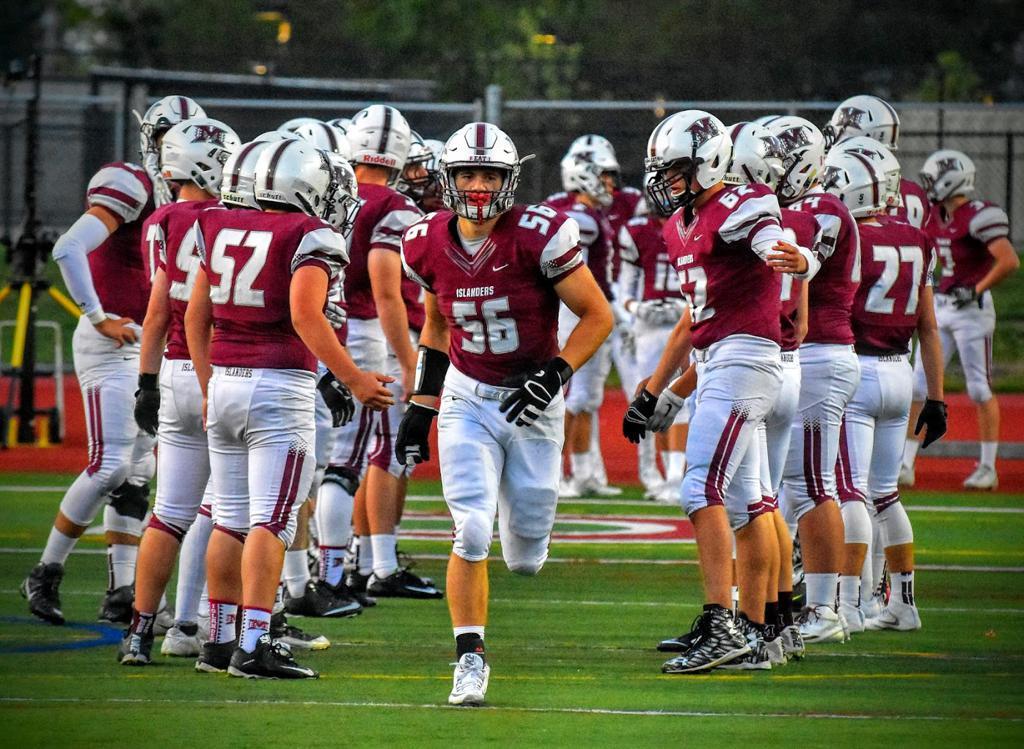 The sentiment is far from one-sided, however. Annie Reller, a junior class officer at Bellevue High School, says that the rivalry is "part of tradition and therefore part of Bellevue's school spirit." Reller also revealed that adults in her community are acutely aware of the competition, and acknowledged its deeply entrenched roots in Bellevue culture since their own high school years.
Occasionally, minor jokes and chants have escalated to more offensive acts, such as keying cars and vandalizing memorials; in the most recent controversy, a group of MIHS students painted the Bellevue High School bell maroon.
This bell was created in memory of a Bellevue student who passed away. According to Puckett, "The family is still very disturbed and upset with us" for defacing it. Whenever the rivalry boils over like it has this year, Mercer Island students are strongly encouraged to put away all MI gear or park several blocks away at sports games to avoid conflicts with Bellevue students.  To prevent altercations from breaking out, Puckett regularly coordinates with Bellevue principals to determine separate routes for students to enter and leave games, as well as arrange security for the schools' parking lots.
Yet the rivalry with Bellevue can also be a friendly one; at its best, it encourages the schools to excel. MIHS junior Nia Tate said that "Bellevue makes pretty good competition. Any game is a fun game to watch."  
"Before games – only Bellevue games – Puckett reminds us to keep it clean, remember the rules.  She goes over [the school motto]. Sometimes it's funny because streakers come and people go really insane," said another student.
There's no definitive reason for the rivalry, which emerged some time in the late 1980s to 1990s, after MIHS's previous rivalry with Newport High School fizzled out.  It could have been born because these schools are both wealthy and in the same sports conferences, but others insist it exists because of similarities in athletic skill and geography. Regardless of its exact origins, Reller, along with many other students from both schools, generally agree that the rivalry is "inevitable."  
Any rivalry as hotly contested as the one between MIHS and Bellevue can be a double-edged sword; it can drive the schools to succeed, or it can turn sports games into cesspools of negativity. It is imperative to maintain friendly relations between the schools to ensure student safety, encourage healthy competition, and foster constructive school pride.
---
Staff writers Emily Yang and Annika Bhananker contributed to this article.