Seattleites in the NBA: who to root for this season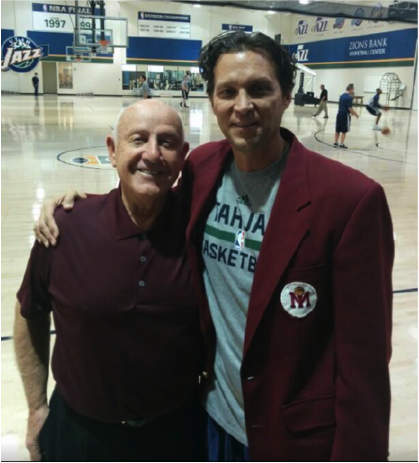 With the NBA's homestretch rapidly approaching, and no obvious team to root for due to the absence of one in Seattle, it may be difficult to decide whom to support. Fortunately, The Islander has prepared a guide for whom to root for down the stretch this season. Also be sure to look at FanDuel to access their player projections for the season!
Eastern Conference:
Boston Celtics: Point Guard PG Isaiah Thomas of Curtis High School in Tacoma and the University of Washington UW averages 22.3 points and 6.3 assists per game for the Celtics, and PG Avery Bradley of Bellarmine Prep. averages 15.2 points.
Brooklyn Nets: Interim Head Coach Tony Brown averaged 4.8 points per game PPG for the 1992 Seattle SuperSonics.
Toronto Raptors: Coach Dwane Casey was an assistant coach for the Sonics from 1994 to 2005, and Small Forward SF Terrence Ross, who attended UW, averages 9.5 PPG.
Chicago Bulls: Shooting Guard SG Justin Holiday, an alumnus of UW, averages 3.7 PPG, and PG Aaron Brooks, who attended Franklin High School, averages 7.2 PPG.
Detroit Pistons: Center C Aron Baynes, of Washington State University WSU, averages 6.2 points and 4.8 rebounds per game.
Indiana Pacers: PG Rodney Stuckey, who attended Kentwood High School in Covington and Eastern Washington University EWU, averages 8.9 PPG this season.
Charlotte Hornets: Power Forward PF Marvin Williams of Bremerton High School averages 11.6 PPG and 6.6 rebounds, while PF Spencer Hawes, who attended Seattle Prep. and UW, averages 5.9 PPG.
Western Conference:
Minnesota Timberwolves: PG Zach LaVine, two time defending NBA Dunk Contest champion, averages 13.9 PPG.
Oklahoma City Thunder: We know, We know. However, some fans may feel like they are watching the "old Sonics" because, at a basic level, it is the same franchise. SF Kevin Durant, who won NBA Rookie of the Year with the Sonics in 2008, still plays for them, averaging 28.1 PPG and 8.3 rebounds, as does PF Nick Collison, who averages 2.0 PPG.
Portland Trail Blazers: As the closest team to Seattle, proximity wise, it would make sense to follow the Blazers. Their Head Coach, Terry Stotts, was an assistant coach for the Sonics from 1992 to 1998. Another thing to consider is that the Blazers were one of two teams to vote against the Sonics' move to Oklahoma City.
Utah Jazz: Head Coach Quin Snyder attended our very own Mercer Island High School, and was a McDonald's All-American in 1985. This is the obvious choice for any Islander NBA fan.
Golden State Warriors: Former WSU player SG Klay Thompson, who won the NBA 3-Point Contest this year, averages 22.5 PPG this season.
Los Angeles Clippers: SG Jamal Crawford, two time NBA 6th Man of the Year winner and a graduate of Rainier Beach High School, averages 13.9 PPG. Former UW SG CJ Wilcox averages 2.1 PPG for the Clippers.
Phoenix Suns: Head Coach Earl Watson was drafted by the Sonics in 2001 and averaged 3.6 PPG in one season with the team.
Sacramento Kings: Head Coach George Karl led the Sonics to seven consecutive playoff appearances from 1992-1998, including an NBA Finals appearance in 1996.
Dallas Mavericks: One of two teams to vote against the Sonics' move to Oklahoma City. This is more of a sentimental choice.
Houston Rockets: SG Jason Terry, who attended Franklin High School, averages 5.7 PPG for the Rockets.
With all these options, we here at The Islander are sure you will find the right team or player to support down the stretch this season.
All stats courtesy of ESPN
Thumbnail photo courtesy Mercer Island Basketball