Capitol Hill guide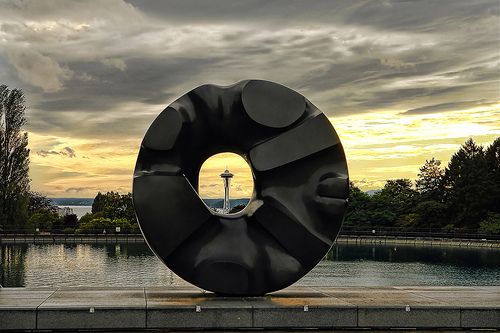 Right by the U-district, Capitol Hill is known for it's unique architecture, cool hangouts, and awesome brunch. Come to Cap Hill for a stroll through Volunteer Park, and stay for brunch at Tallulah or coffee at Victrola Cafe.
Food
Tallulah's is a trendy brunch spot with stylish decor and great food. Try the Stumptown cold brew, the Lemon Ricotta pancake, or the Nutella toast on brioche.

While expensive, Coastal Kitchen has an extensive seafood-themed menu and a relaxing vibe. Take your parents or family who has come in town for break, and make sure to order dessert.

Just down the hill from the park. Volunteer Park Cafe is a homey cafe with warm drinks, food, and baked good. After finished eating, go out to the back and say hi to the store's chickens.

For unbelievably delicious cookies and ice cream, head to Hello Robin. Take a snapchat of the adorable storefront, then order a Mackles'more.
Coffee
Capitol Hill is full of cute coffee shops. There is a very cool Starbucks there, but if you want to mix it up, choose one of these three locations.
Activities
Capitol Hill is a beautiful place to simply walk around. If it's a nice day, stroll around the neighborhood, or go to Volunteer Park. If the weather gets gray and wet, duck into the Volunteer Park Conservatory and look at the flowers, or take the short drive to University Village for some umbrella shopping.
Thumbnail photo courtesy pinterest.com