My Experience as a Camp Counselor During a Pandemic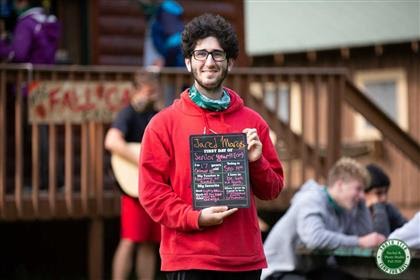 COVID-19 has been stressful for all; parents, children, teachers and many more have felt the damaging effects of the pandemic. The stress of online school and the pandemic can be overwhelming, especially for young children. Enter the North Star Camp for Boys: an all-boys camp that is now home to the first, and only, fall camp in the US, located in Hayward, Wis.
Having to get up every morning and attend online school without friends, social interaction and face-to-face conversations can wear on students. North Star presents a brand-new opportunity available for students to have these important moments, recreating a feeling of normalcy.
"Un-Bored-ing" school, as we called it, married the summer camp experience with a classroom environment. The premise of the Fall Camp was simple: minimize the stress of the raging pandemic for young students through a safe, well-protected bubble. 
The camp's objective worked, and exceeded initial expectations. Four weeks into the fall, entering October, NBC Nightly News with Lester Holt did an entire special on North Star's Fall Camp experience. Overnight, many news outlets, including ABC and CBS, all did their own specials on the success of this once-unthinkable idea. 
I was lucky enough to serve on the staff during both the annual summer camp and the inaugural fall session, so I know first-hand how amazing this experience was for both the staff and the campers. 
Overall, the fall camp experience was outstanding for me. After school was canceled late last year, life on Mercer Island was boring for me, and left me feeling stressed and worried about what was going to happen in these times of uncertainty. I needed something both fun and impactful to channel all of this free time into. 
Not only was I fortunate to go to North Star during the summer – for what was my tenth year attending the camp – but the fall brought an entirely new experience for me. It taught me how to balance both my own responsibilities with the needs of the boys in my cabin.
The camp brought an incredible amount of normalcy for me, giving me back my social life, along with the ability to run and move outside–back home, I would be crammed within my house for the entire day. Just as they were during the summer, my days and evenings were filled with fun and activity, which helped to foster an amazing sense of comfort.
I don't expect to ever have the opportunity again to do my school in a place which is so special to me.
While I missed my friends back home, I was able to make so many new ones this fall and become more responsible at the same time.
"I commend the job that so many of these teachers and schools are doing to make remote learning a success on short notice, but there is no replacement for human connection, human interaction, and the value of in-person, real relationships and connection,"  camp owner Andy Shlensky said, speaking to the importance of having a fall camp during such chaotic times. "If we can provide that where it doesn't exist otherwise, we're gonna keep doing it"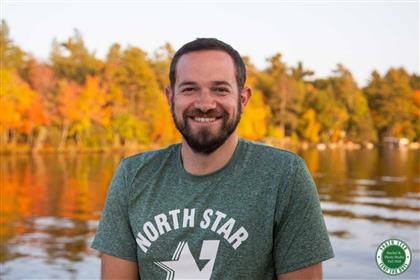 The camp proved that it's possible to safely provide the camp experience during the pandemic this past summer by being one of very few camps nationally to be fully operational and go the entire summer without a single reported case of COVID-19. 
How did they do it? Due to the camp's remarkable safety precautions, such as multiple temperature check machines and several COVID-19 tests per child, the camp was able to maintain an isolated, COVID-free camp.
"One of the reasons the pandemic is raging is that it's hard to close off a real bubble anywhere between work and school, and the need to go for necessities, a real bubble is hard to come by," Shlensky said. "We have the unique ability to create a true bubble, and the people that were at camp, we were there, we got everything that we needed." 
The number of campers that attended during the fall was only 35 compared to the 200-plus that attended during the summer. So, although COVID-19 protocols were still the same, fall camp was much more manageable with its smaller population. 
Attending a physical camp with friends allowed kids to stay active and enjoy normal "after-school" camp activities such as archery and climbing. In the evenings, the camp would run fun programs with traditional camp games to keep that summer experience alive. 
"When I walk up the road and see kids tossing around a football and playing tetherball between classes and jumping on their counselor's backs, that was a gift for me every morning, knowing how lucky we all were to be there and how lucky I felt to be a part of it," Shlensky added.
Not only did North Star provide a crucial blanket of comfort in extremely stressful times, but it also taught those involved important skills needed to help combat coronavirus. The new bonds of friendship that were formed throughout the two months were truly incredible and left both campers and counselors with lifelong friends.
Karson Davis, both one of my best friends over fall and my co-counselor, spoke to me about his overall experience.
"This experience was one of the most effective seasons I've ever had in a camp environment. The season slowly turned into the healing process that I think we all needed given the global pandemic and elections," Davis said. "I slowly let my guards down and began to experience the wonders of an all boys camp. 
"I made so many unforgettable experiences that I will cherish for the rest of my life, and hope to stay in touch with the amazing friends I made along the way, as they really made this fall into a once-in-a-lifetime experience," Davis continued. "Fall camp is what everybody needed in times like these, and I was honored to be a part of it."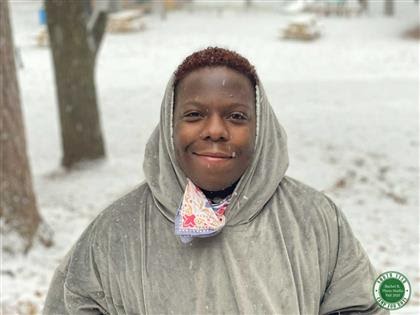 North Star has demonstrated to the world that we can function as a society, even during abnormal times, as long as we are willing to change old habits and adapt to new ones. 
"I think what the campers will remember, out of this experience, can't be measured yet, and I think the more distance we put between the summer and this fall, and where we are today, that the greater the experience will be at," Shlensky said. "I think the boys were able to feel a sense of normalcy, and get lost in that normalcy, and years from now and decades from now, the privilege of feeling normal at a time, where the world wasn't, will only continue to grow."