How COVID-19 Has Impacted Spring Athletes
Since the COVID-19 pandemic has closed schools for the remainder of the year, most of the daily occurrences in high schoolers' lives across the country have been replaced with remote alternatives.
However, one thing that cannot be salvaged by zoom meetings or Khan Academy videos is the 2020 spring sports season.
With group gatherings deemed unsafe, the virus has cancelled all games, practices and team events of any kind, jeopardizing many important team goals.
"[MI Girls Lacrosse] won State last year for the first time and we had a really, really good chance of winning again," senior Polly Schaps said. "The fact that we are not able to try for that is really heartbreaking."
Spring sports teams will also miss out on the opportunity to face school rivals, which is something that always stirs a competitive environment.
"[MI Boys Soccer was] actually supposed to be pretty good this year," senior Jaden Krauser said. "We were going to be up there with Bellevue for the KingCo Championships"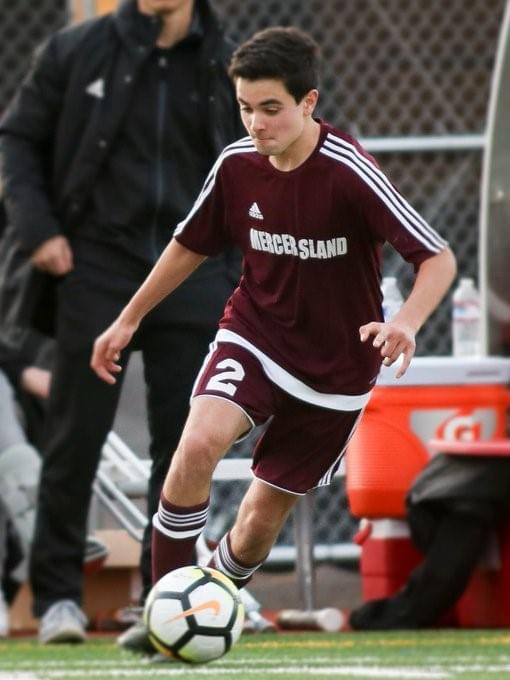 In addition to team-wide goals, the COVID-19 outbreak has impacted many players' personal ambitions for the season.
"Since I have been playing for 12 years, it has always been a huge goal of mine to be a captain of the team," Schaps said. "[Lacrosse] has always been a sport that is very meaningful for me, so [not being captain] is a personal blow."
The season's cancellation has also taken away many of the enjoyable social elements within each spring sports team.
"Usually we go to a sounders game every year, we usually do team yoga," Krauser said. "[I miss] all the bonding stuff and all the things outside of actually playing soccer."
Aside from the recreation that comes from the various bonding events, the convivial aspects of the spring sports season also provide newer athletes with opportunities to meet and connect with fellow athletes.
"I remember coming into high school not really knowing lots of people," junior Gihoe Seo said. "Without the golf team, I would have been really lost, and I really wish the [current] freshmen had the same opportunity as I did."
While the COVID-19 outbreak has severely affected high school sports, the pandemic has also modified the athletic transition from high school to college.
With fewer games to draw from, the lack of spring sports has forced college recruiters to alter the ways they scout their prospective players.
"A lot of the college coaches I am talking to, they are trying to actually look at our personalities a bit more and recruit that way," Seo said. "They are trying to not only look at statistics, but also how we are as a person."
The adjustments in recruitment not only apply golf, but to other spring sports as well.
"All of the [lacrosse] tournaments that would have happened over the summer are canceled, and the tournaments are when the scouts and college coaches come out to see prospective players," Schaps said.
The elimination of spring sports is certainly disappointing for many, but the cancelations are designed to keep players safe, and hopefully, when social restrictions are lifted, high school sports will be able resume and players will be able to make up for lost time.